Let light flood in
Looking for a sleek, frameless look with no bars interrupting your view?
With unrivalled looks and thermal performance, our Flat Rooflight is designed to throw maximum light into your home.
No bars, more stars!
Less is definitely more
Sitting flush with the internal plaster line, this Rooflight appears frameless from the interior of your home, giving the appearance of an open roof. It'll totally transform your living space!
Perfect for...
Flat roof extensions
Adding to existing roof spaces, flat or pitched
Adding light in dark spaces
Homes where a lantern isn't permitted due to height limitations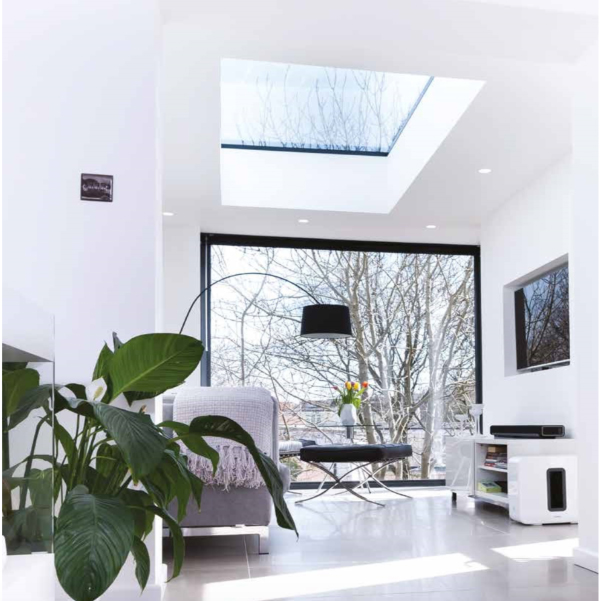 Call us on: 01622 683332 to find out more!
For All Your Double Glazing Needs, Commercial, Newbuild & Domestic